How do I get paid?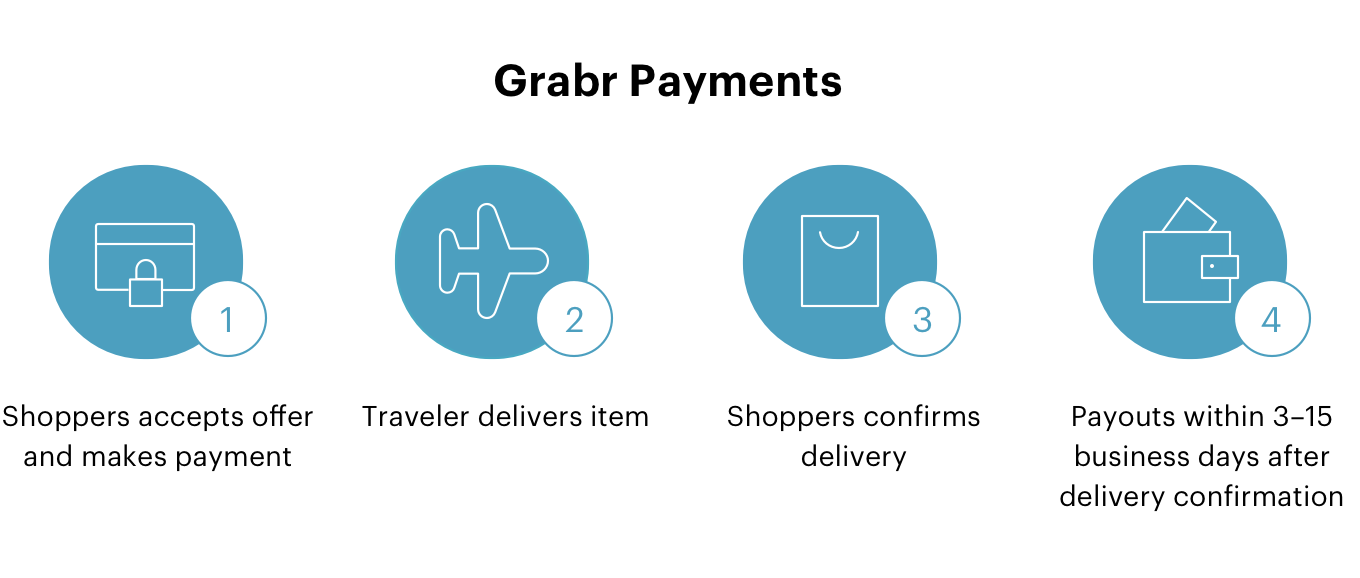 How do I get paid?
Grabr makes payouts to US bank accounts in USD. If you do not have a US bank account, you may still be eligible to receive payouts via GrabrFi or CashCard. Learn more.
You may view your past and upcoming payouts using our payouts dashboard.
Update your payout information here
When will I receive my payouts?
Once you deliver your item, we want to give your shopper up to 48 hours to let us know if there was any issue with the delivery. Grabr will process your payouts between 3-15 business days from the moment that your shopper confirms delivery.
Please note that after your payouts are processed, your financial institution may take between 1-4 additional business days to completely process the payouts so that you see them in your bank account.
Weekend or Holiday delays
Many financial institutions do not process transactions on weekends or holidays. If your payout from Grabr is initiated between Friday and Sunday, your bank may not begin processing the payout until Monday. If your payout is initiated on a holiday, your bank will begin processing the payout on the next business day.
What are the fees to receive payouts?
Grabr does not charge fees for you to receive your payouts!
Please note that all payouts are made via ACH bank transfer. While most US financial institutions do not charge fees to receive ACH bank transfers, please check directly with your financial institution to see if they charge any fees.
What if I don't see my payouts?
Your payout likely failed due to incorrect payout information, such as an incorrect routing or account number. Contact our customer service team so that we may assist. Please note that providing incorrect payout information will lead to delays on your payouts.
Here are some tips to ensure your bank information is correct before you start your deliveries:
- If you have a bank account in the United States, financial regulations require that you provide a tax ID (SSN, EIN or ITIN) or copy of your ID when entering your information. Failure to enter a tax ID or provide a copy of your ID will lead to your payouts being put on hold after your first few payouts.
- Some US banks have multiple routing numbers. If your bank has more than one routing number, use the "electronic" or "ACH" routing number.