How do I use a coupon code?
You can check your available coupons from your Profile > Coupons.

To use a coupon, please go the delivery offer you wish to accept and choose from the available coupons on the payment page.
Please note that it is not possible to add new coupons to your account. If you have received a coupon code to use on Grabr, please contact us so that we can check if it's still available*.
*We do not have any referral codes at this time. All referral coupons are automatically added to qualified accounts via the referral link used to sign up.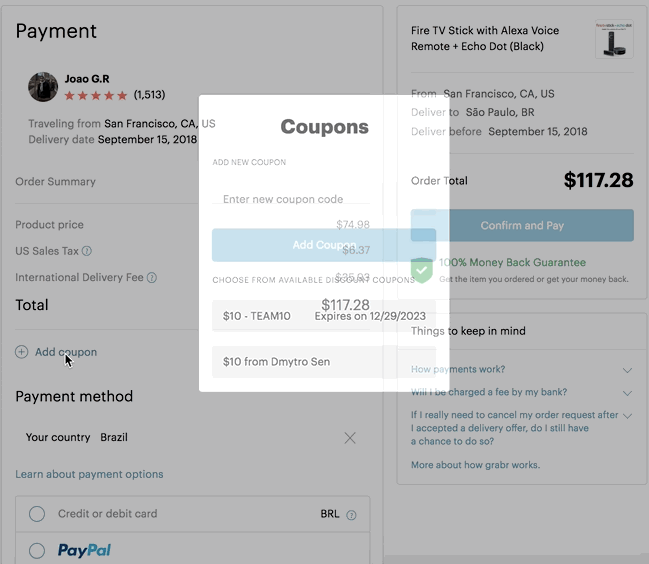 Can I use a coupon code for an order already assigned to a traveler?
No, but you can use this coupon toward your next order. Once you accept a traveler's delivery offer, you are committed to paying the agreed upon total amount.