How do I use a coupon code?
There are two ways to add a coupon code.
Access your 

coupons page

and enter your coupon code there. Coupons here will be saved and can be applied to future orders.

Apply a coupon directly to an order when you are accepting an offer.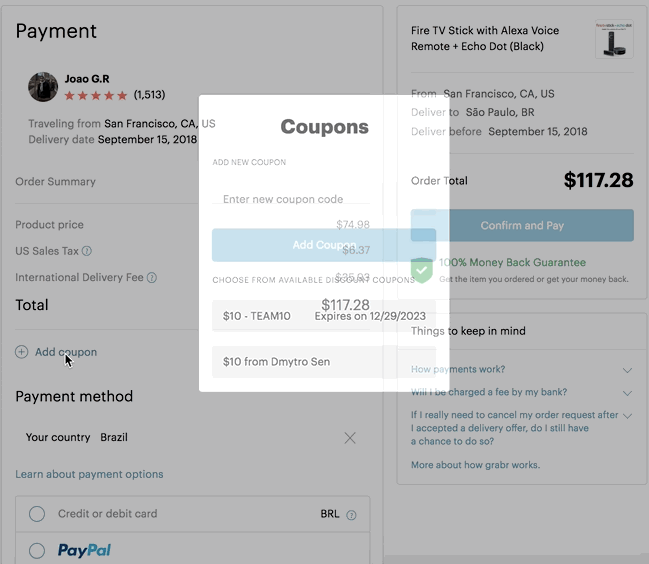 Can I use a coupon code for an order already assigned to a traveler?
No, but you can use this coupon toward your next order. Once you accept a traveler's delivery offer, you are committed to paying the agreed upon total amount.