How do I create an order?
There are three ways to create an order with Grabr:
1)

Order from any online store in the world
Create your order going to any online store (examples: Amazon, Best Buy, Apple)
Go to the page of the product you would like to order and copy the

link of the product page

(not the main page or cart page).

Paste the URL of the product you would like from abroad

here

.

Check all the details (quantity, price, availability) and publish your order!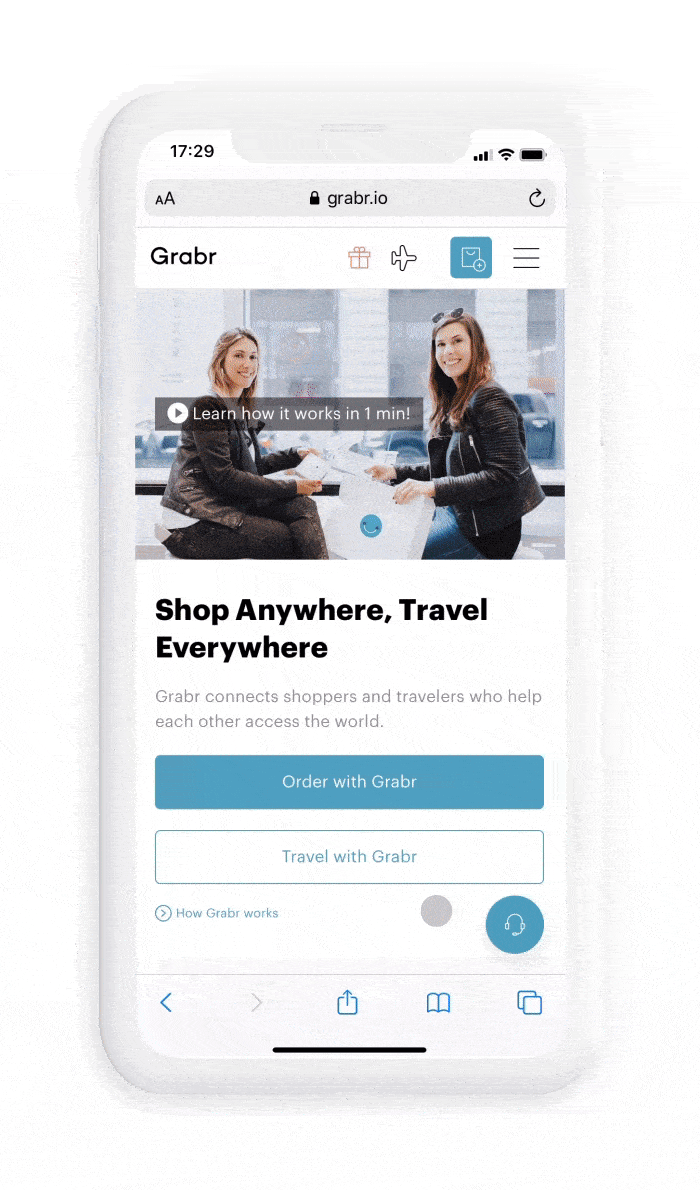 2)

Create your order manually
If the details are not populating automatically from the product page or your product is only sold in an offline store, you can manually create an order here.
You will need to add manually the

product details

such as image, name, details, URL, and price.

Don't forget to add the details such as the color, size, model, etc, to your order

.

Check the product

price, availability, and quantity,

before publishing your order.

Publish your order and wait for travelers' offers.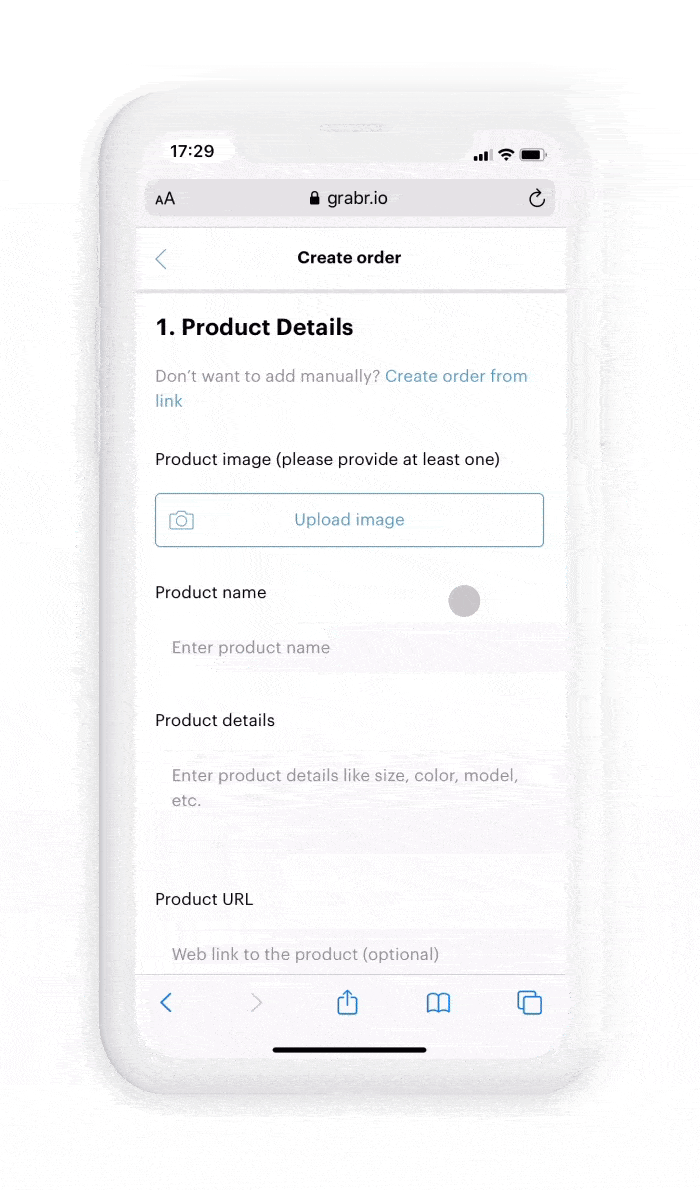 3)

From popular products and collections
You can create your order just by selecting from our Collections created for you.

Choose your favorite here

.

After selecting the one you want, click on 'Request This Item'.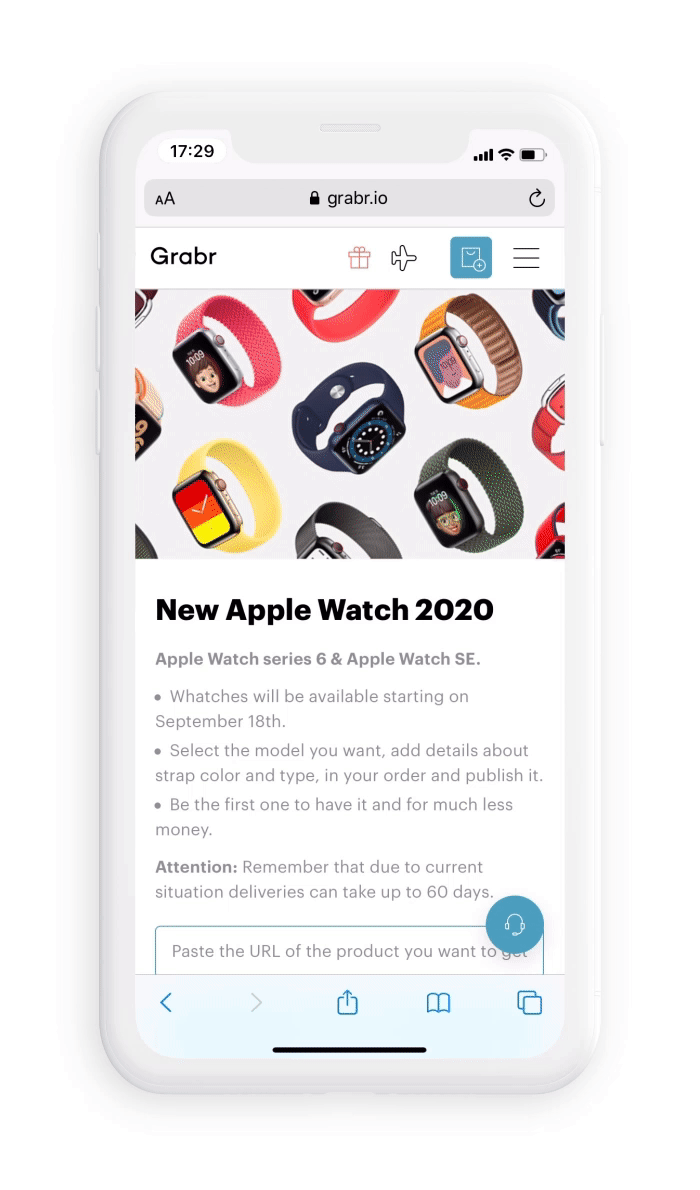 Remember, items should fit inside a normal sized suitcase.
In order to ensure secure transactions, Grabr securely holds your payment at the time of your payment on our platform. Travelers will only receive your payment once you have confirmed the delivery of your item.
Grabr has a money-back guarantee if you do not receive your item, if you are not paying for your order delivery through Grabr, we can not provide a guarantee or security of the transaction. To learn more about how we keep both shoppers and travelers safe, please visit our trust and safety page.
We will ask you for details including when you would like your item delivered and which city you want it delivered to. Grabr auto-calculates the traveler fee and other associated costs like taxes so that you receive delivery offers quickly. Once you have confirmed your order, it will be posted to our Travel page where travelers can make delivery offers.