What are Badges & Traveler Ratings?
Grabr works hard to ensure that all of our users have an excellent experience. Badges highlight accomplishments and give users insight into users, both shoppers and travelers. As we grow, you'll see us add new badges to further improve your experience with Grabr.
We will update this page as we release new badges. Our current badges are traveler rating badges, which ensure trust & safety on the Grabr platform and inform our shoppers which travelers excel in terms of service, and traveler training badges, earned by avid first-time travelers after passing our test to ensure they are ready to provide the best possible experience to our shoppers.
What traveler badges can a user receive? 
Traveler Rating Badge

A true superstar.
This badge is reserved for a few select travelers that have consistently delighted shoppers with their service. This traveler has an outstanding record of offering on-time delivery and excellent communication.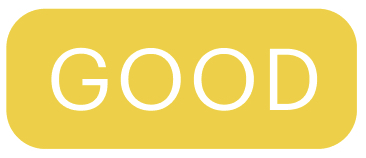 A strong traveler recommended by our shoppers.
This badge indicates that the large majority of shoppers (approximately 98%) who choose this traveler have a great experience. In rare cases, this traveler may have delayed or cancelled a few orders, though such cases are rare.

Grabr is working with this traveler to improve performance.
This badge indicates that the traveler needs to improve their performance. While the majority of orders are delivered without an issue, the traveler has a history of too many cancelations and slow response times. A Grabr specialist is working with this traveler to ensure improved service.

A new traveler!
This badge indicates that the traveler is either new to Grabr or hasn't been active in a while. Once the traveler delivers their first few orders, they will receive a rating.
What determines a traveler rating badge?
Traveler rating badges are determined through a combination of important factors that are most important to our shoppers.
On-Time Delivery: On-time delivery is one of the most important aspects that shoppers base their experience on. Travelers that consistently deliver early or on-time will have a better rating than those that deliver late. If an order is delayed due to something outside of a traveler's control, it is vital that the traveler keep the shopper clearly updated via timely communication in order to avoid a lower traveler rating.
Communication: Great customer experiences depend on excellent communication between shoppers and travelers. Users that respond quickly with clear and friendly communication will have a better rating. Rude and slow communication will result in a lower traveler rating. It is vital that shoppers and travelers respond to each other within 48 hours when necessary. Responding within a few hours or quicker will increase your rating.
Cancelations: Shoppers consistently rate a cancelled order as the most disappointing shopping experience possible. It is vital to make offers on orders you know you can fulfill in order to avoid cancelling orders. Travelers that cancel orders will receive a lower traveler rating than those that do not.
How do I improve my rating?
Traveler ratings are determined by the past 6 months of a user's actions and are only visible after delivering +20 orders. This score is calculated on a rolling basis, where only the past 6 months, from the current day, of combined scoring is used to determine a badge. Travelers that wish to improve their score can improve it over time by consistently offering a good shopper experience with on-time delivery, excellent communication and a low cancelation rate.
Traveler Training Badge

This badge is shown next to the Traveler Rating badge and indicates that the traveler has completed our Traveler Training, which consist of a series of tests and a personal interview with our Traveler Success team. They are only available for first-time travelers. Look out for them!