What is Grabr's Money Back Guarantee?
Worry-free shopping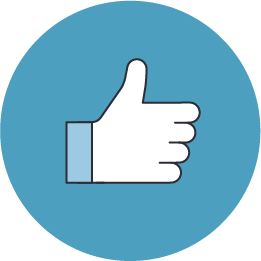 If you don't receive your item, you will receive your money back! 
Grabr is a community built on trust and safety. We have a number of measures in place to ensure that you'll get your requested item, otherwise your payment will be refunded. 
Grabr's money back guarantee covers you when:
You don't receive your item

You receive a different item than requested or your item was not purchased from the retailer you requested

You receive a broken item
If there is ever an issue with your order after you confirm delivery, please reach out to your traveler. Our travelers normally work with shoppers to resolve issues. In the rare event that your traveler is unable to assist, we have a 24/7 customer support team ready to assist you. You can learn more about communicating with your traveler here: How do I communicate with my traveler?
Here are some steps to ensure you get your item as requested and allow us to best assist you:
- Communicate through Grabr messenger
Communicating through our built-in messenger allows us to assist in the rare event that there is a dispute between shopper and traveler. Messages sent outside of the Grabr messenger cannot be verified and therefore cannot be used in the event that one party is breaking our terms of use
-  Check that the item is not damaged
Upon meeting your traveler, please take the time to inspect your item. Travelers are informed that you will need time to inspect your Grab and are willing to assist. By confirming delivery of your item, you agree that the product you receive was as requested.
- Ask for receipts
Always ask your traveler over the Grabr messenger to send you an electronic copy of receipts for purchases they make. Receipts help ensure that the products you request are genuine and brand new.
- Order from reputable retailers
Travelers are responsible for delivering your item according to the purchase link you provide them. If an online store or seller is not describing an item accurately, this affects shoppers, regardless if you obtain the item through Grabr or directly from the seller. We therefore recommend ordering from only reputable retailers, many of which can be found here.
- Message the traveler if there are any issues with the product
Travelers in our community are extremely helpful. If you notice any issues with your product after delivery, please message your traveler as soon as possible in Grabr messenger. If they are still in your city, most travelers will still have the opportunity to take the product back for a return if the item is broken.
- Only order products that are permitted by our terms of service
You cannot order any item that is illegal in your country. Additionally, items that are particularly large, heavy or bulky may not receive any delivery offers because it will be difficult to transport.
Frequently Asked Questions:
What if the traveler doesn't respond or is unhelpful?
Under our terms of use travelers have 48 hours to respond to you. If a traveler is not responding or you are unable to come to a solution, please contact us here and select "issue with order" or "member not responding" as your type of support request. We will review your order and assist you in getting in touch with your traveler so that you get the item you requested or issuing a refund if necessary.
Will the same traveler be able to bring me the correct item?
As your traveler may not have another trip planned to your city in the near future, this is not a guarantee. Please check with your traveler to see if he or she will be able to bring you a replacement product. In the event that they unable, please contact us here and we'll aim to redeliver your item with another traveler.
What if I notice an issue with my order after confirming delivery?
You can use the money back guarantee up to 3 days after you receive your product. Please contact your traveler through the Grabr messenger to ask for assistance first. If a traveler is not responding or you are unable to come to a solution, please contact us here and we will assist you in getting in touch with your traveler so that you get the item you requested or refunded. We will review the details of refund requests within 48 hours.
What if I received an incorrect or incomplete item, but want to keep it and agreed to a partial discount with the traveler?
We're glad you worked it out with your traveler! Please contact us here and we will reverse part of the transaction to offer you the agreed upon refund.
How long will it take for me to receive my refund?
The time it takes to receive your refund depends largely on your bank. The majority of shoppers will see the refund within 10 business days.
What if there is nothing wrong with my item and I want to return it?
Due to the nature of travel and costs involved in delivering your items, returns are not covered under Grabr's Money Back Guarantee. If you receive your item as requested, you may reach out to your traveller to ask if he or she would be willing to take it back. Though our travelers are not required to accept returns, they may be willing to return an item for you and we'll refund you in that case.