How do I verify my phone number?
When setting up your Grabr profile, we'll ask you to verify your phone number.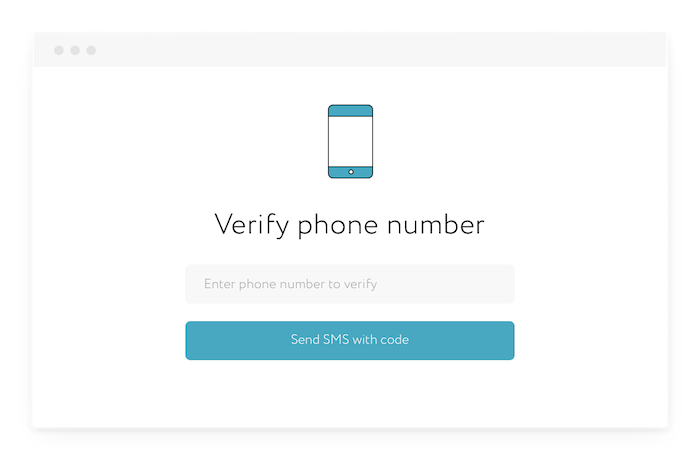 To get started, go to your account Phone Settings, enter your phone number including the country code and click 'Send verification code.'
Make sure that you entered your own phone number; otherwise, you will not be able to receive the code and verify your account.
Your phone must also be set to receive phone calls and SMS. If you don't receive the code, check to see that there are no call-blocking settings enabled.
Here's the step-by-step process:
Enter your phone number in the international format*

Tap "Verify via SMS" or "Verify via Voice Call" to request a code

Enter the 6-digit code you receive via SMS or that you hear over the phone
*When entering a phone number in international format, start with a plus sign (+). Then, write the country code, followed by the full phone number. For example, the United States number 123-4567 in area code 408 would be written as +14081234567. (1 is the country code). Make sure to remove any leading zeros or any special calling codes.
My phone number is already in use
If you created a Grabr account in the past and are trying to verify your phone number, you will get a message stating the number is already in use. Grabr recommends using only one account, please log in to your existing account.
If you absolutely need to use the newly created account, log in to the previous account and verify a different phone number, so that the desired number can be verified on your new account. Then please contact us to delete your old account.
Alternatively, you can log into the existing account and change the email from here.
If you're still having trouble, here are more solutions:
Click on Resend Verification Code and wait a few minutes.
Reboot your phone (to reboot, turn your phone off, wait 30 seconds, and turn it back on).
Send a test SMS message or make a call from any phone to your own phone number exactly as you entered it on Grabr, including the country code, to check your reception.
If you're still having issues, please contact our support team so we can help.