Now Testing: Grabr Market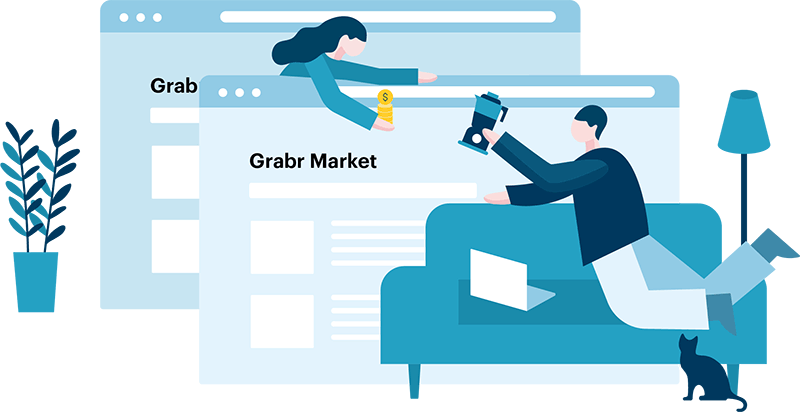 We recently asked how we can best connect you with what you need most while many travel routes are closed, and thousands of you requested a way to get the products you love locally, at the best price.
Now, we're excited to invite you to our first test of Grabr Market.
What is Grabr Market?
A natural extension of Grabr, Grabr Market helps you to get the products you love at a discount, from sellers within your country who no longer need them.
Sound cool? Be the first to buy products from sellers within your country!
How to shop Grabr Market
1. Choose your Collection:
*See products in your country by selecting it under "Tags"
2. Once you have found something you'd like to purchase, choose "Request this Item" to start your order.
On the last step, select Wait for delivery offers.
Within 1 hour, you'll receive an offer from Grabr Market.
NOTE: The line item here for "Traveler Reward" is an estimated cost for shipping or courier delivery of this item.
3. Accept this offer and pay to secure your purchase, as usual.
If seller is outside of your city:
We will provide you a tracking number for this order within 48 hours, in Grabr Messenger.
If seller is in the same city:
We will connect you by email to arrange the best time for a local courier delivery.
4. Once you receive it, please mark your order as "Received" on Grabr so your seller can get paid.
NOTE: Since you are ordering something from your own country, we will provide a coupon to reimburse you for the foreign transaction tax for a future order, by Grabr Messenger.
Thanks for being one of the first to test Grabr Market!
If we can help you with anything along the way, please reach us directly on WhatsApp.