How do Monthly Installments work?
Once you have selected the payment method in local currency, you can pay in monthly installments. Simply, choose the 'Credit Card in Local Currency' as your payment option when you make your purchase in the grabr.io app.
We will show you the cost of financing every time you choose to pay in installments with Grabr, calculated according to each country's official legislation. The interests can vary depending on the bank or entity that issued the credit card you want to use to pay.
Below, you can see the installments plans and their respective interests per card: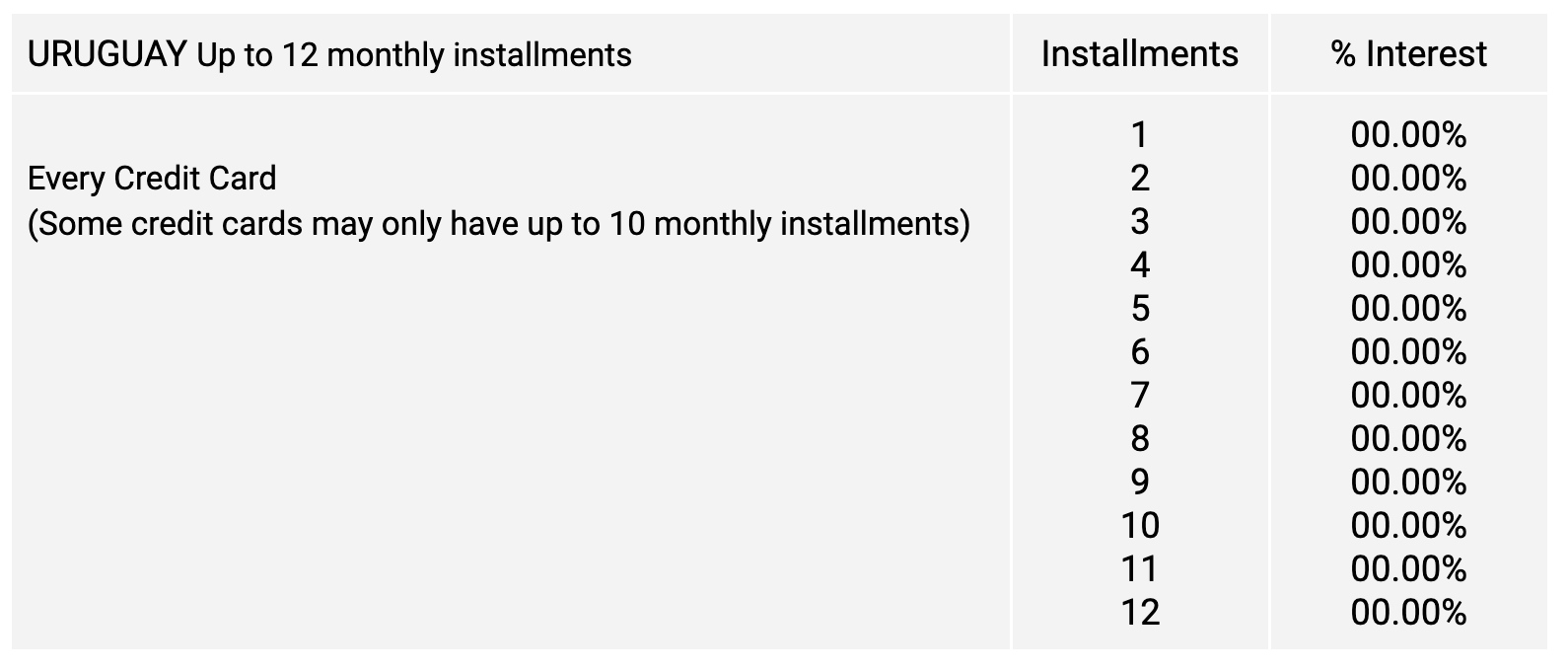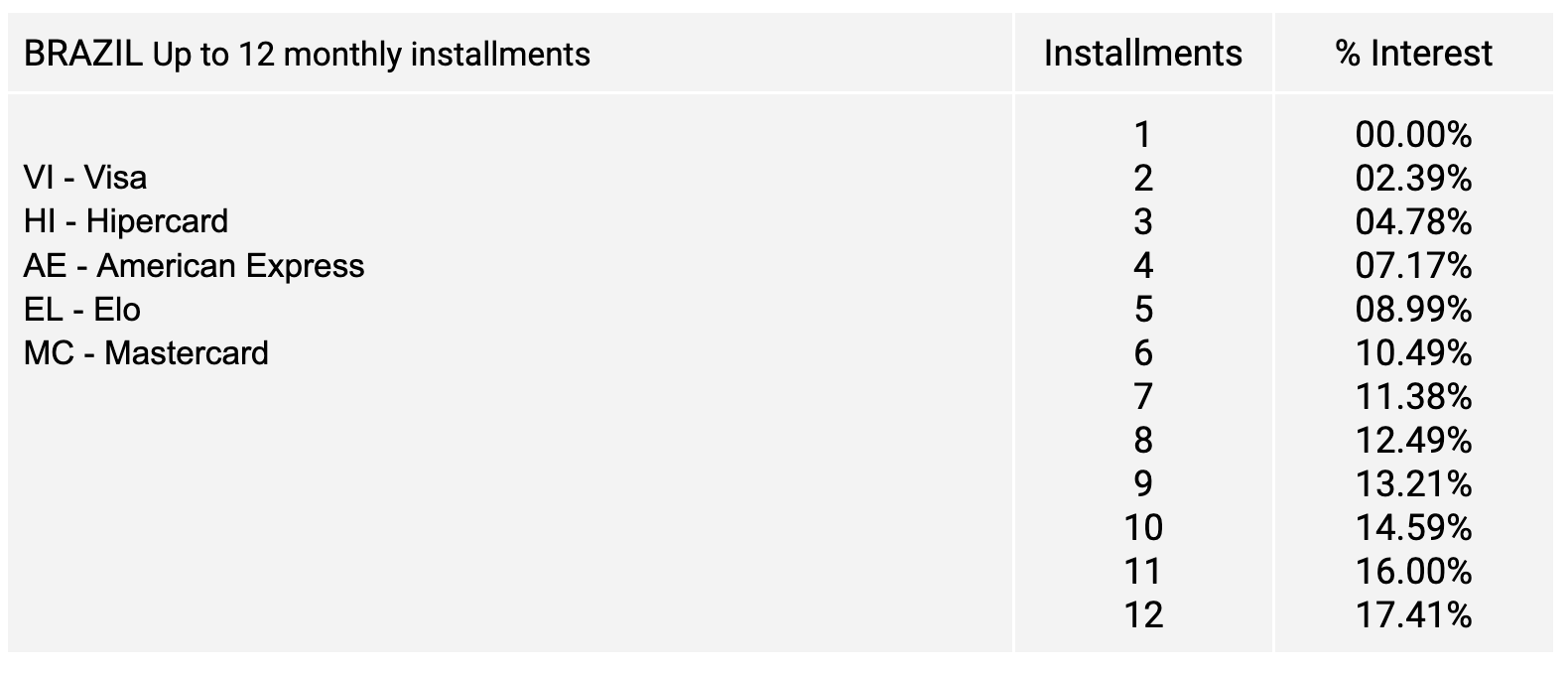 Perú
We currently offer credit card payments in up to 12 installments with and without interest, the amount and interest of the installments offered depend on the card issuer, so we will not be able in all cases to show the value of each installment on our platform.