How do I contact my shopper?
Grabr has a built-in messenger where you can chat with your shopper directly. It's important to confirm your order details, like size, color, specs and check for shipping costs or taxes before buying their item. You should also use our messenger to coordinate a delivery time and place. If there is ever a dispute with your shopper, your messages serve as a written record.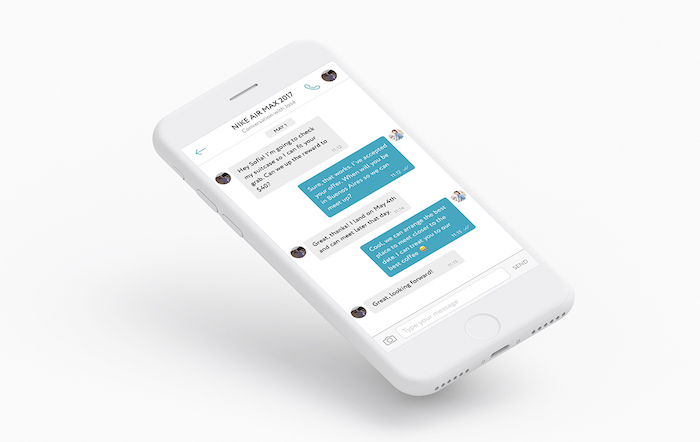 Here are some tips on how to ensure you and your shopper have a seamless experience:
Before sending a Delivery Offer:
Check if the product price matches the purchase link. If it doesn't, please message your shopper so they can edit the product price amount.
Make sure the are no hidden shipping costs to your address. If there are, please add them to your delivery offer.
Anticipate any extra amount such as import fees or local courier fees (if your shopper has asked you to send the product), and add this amount to your delivery offer. Any amount not included in your offer is not covered by Grabr's money-back guarantee.
Once your offer is sent, potential shoppers may reach out to you with questions. You will receive email and push notifications (if enabled) about these messages. Please respond to these messages as soon as possible to give your shopper adequate time and information in order to accept your offer.
After a Delivery Offers is accepted:
A shopper has accepted your delivery offer. It's important to keep your shopper informed. For instance, if a retail store runs out of stock or there is a slight shipping delay, make sure to let your shopper know as soon as possible. Delivery of the item will also be arranged through the Grabr messenger.
Keep in Mind:
Traveler & shopper communication is a vital part in making Grabr work
All messaging should be done through the Grabr messenger. This helps ensure that Grabr can assist in the event of a dispute (learn more about our Money Back Guarantee here)
Please reply to messages from your shopper within 48 hours. Shoppers are expected to do the same.
While Grabr is a strong community of travelers and shoppers, there are times issues may arise or you may have trouble getting in touch with your shopper. If that happens, contact us here and we'll be glad to assist.